Documentation is a great way to provide users with helpful information about products and services in an efficient way. There are several documentation plugins that provide customer support in lists and videos to eliminate the need for contacting support personnel and being frustrated. These documentation plugins cover all different types of content from text to diagrams, to color labeling and even different organizational structures.
Having documentation on your site can be very beneficial. Users are able to use documentation on a site to have their questions answered easily, such as explain how to use a product or service. Documentation is a great customer support tool and documentation plugins are a great way to provide a successful customer experience and bring in even more users.
1) Documentor
Documentor is a very popular documentation plugin, that is very user friendly. Users can create an unlimited amount of documents and embed them online. The plugin is very responsive. self hosting, and allows user feedback to keep improving the plugin for the better.
2) Help Scout
The HelpScout Document Management Integration WordPress Plugin uses the latest Help Scout API and connects to your Help Scout docs knowledge base portal and displays all content using a shortcode on your WordPress site.
It supports both collections and categories, meaning it can show the whole content of a collection and same for a category.
3) WP Help
WP Help offers users a chance to create well formatted documentation for users. Admins can view all documents as well as edit and rearrange them. Documents are automatically updated across multiple sites and improve both navigation and functionality.
4) Doc It
Doc It is both a great documentation tool and a workflow management system. Companies big and small use Doc It to gather, process and store all types of documents in many different formats. A great tool for accounting firms, Doc It increases both profitability and productivity.
5) Docu
Docu is a simple documentation plugin that is incredibly user friendly and easy to set up. The order of the documents and categories can be changed by simply dragging and dropping them. The plugin has a flexible template and allows users to document products and services quickly and efficiently.
6) Documentation
Documentation helps add a layer of management to your site, and the plugin is very compatible with WooCommerce. Create a separate documentation site or create new section to manage documents away from posts and other pages. The plugin includes several widgets and shortcodes to display a document hierarchy and strings of related documents.
7) Docs Online Product Documentation
Docs Online Product Documentation allows users to create and manage documents, while voting up or down to rank documents. Simply drag and drop documents to rearrange them and choose from different templates for design. The plugin has great mobile responsiveness and a thorough demo.
8) Easy Documentation
Easy Documentation makes documents easy to find and use on a site. Simply click on the documentation icon and find the correct document, or create a step by step guide for users to follow. This free plugin has a built-in editor to teach users how to make documents for products and services.
9) Documentation Plus
Documentation Plus allows for the creation of unlimited documents quickly and easily. Use shortcodes to create thumbnail and icons for easy search and design capabilities. The plugin is very mobile responsive and the document section can be easily organized and managed.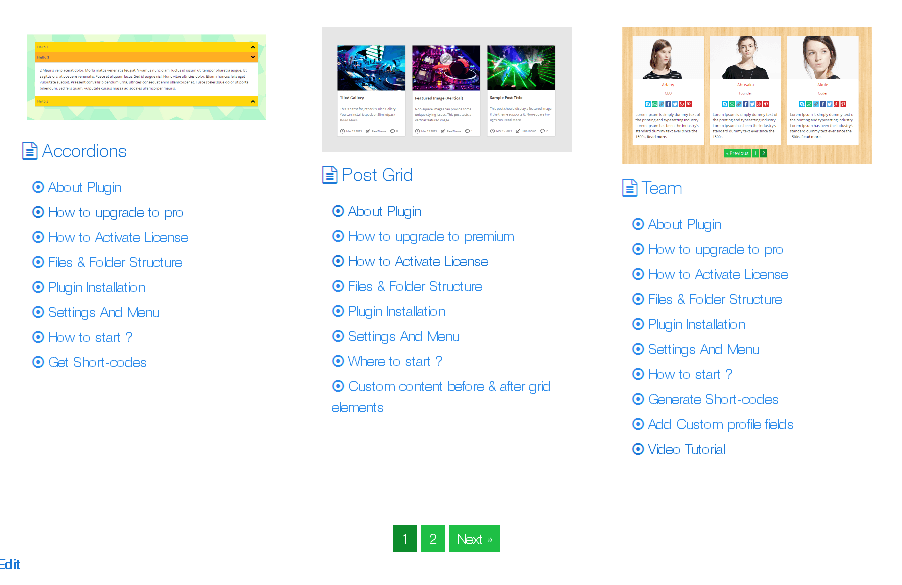 10) Simple Documentation
Simple Documentation is a great plugin for developers to provide documentation through WordPress. Content in documents can be shared as links, videos, text or file uploads. The plugin can support multiple sites, languages, and fully edit and manage all documents.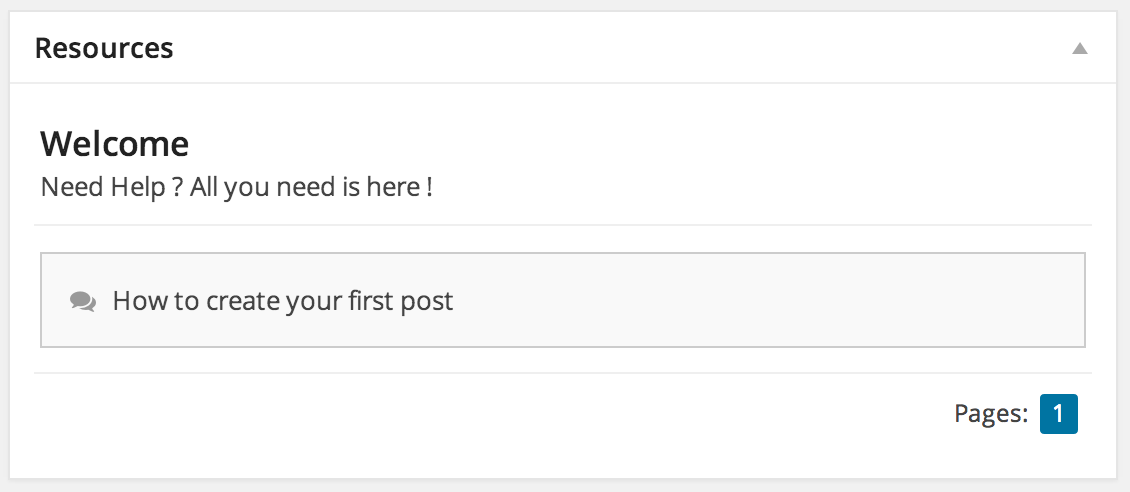 Suggested Links: