What is a footnote? Footnotes are references or notes at the bottom of a page which help clarify the text above. Using WordPress footnotes are a great tool for explaining content within your site without compromising the design or layout. The following WordPress footnotes plugins are great options for business professionals or WordPress users to easily and effectively add footnotes to their site.
WordPress footnotes are simple lines of text that can appear on the bottom of any post or page on your WordPress site. These footnotes can include images, video or the media to help clarify the information provided in the footnote. The plugins in this list are very customizable, user friendly, have excellent support and are reasonably priced.
Fantastic WordPress Footnotes Plugins
1. CreativeMinds Footnotes Plugin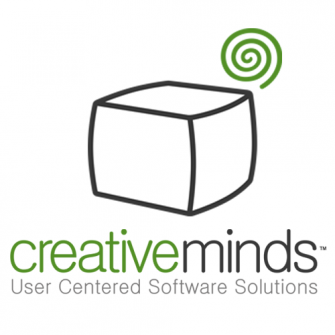 CreativeMinds
CreativeMinds is a leading developer of premium WordPress plugins . CM Plugins are beautifully coded and packed with extensively popular features that will enhance your site's usability, SEO and UEX.
The CreativeMinds Footnotes Plugin is a highly customizable plugin which features footnotes, endnotes, citations, bibliography notes and other media for WordPress.
Users can add footnotes to any post or page in WordPress and customize the labels and style. The pro version includes full control over site-wide posting and using shortcodes to post footnotes.
All footnotes can be viewed from a central index page showing footnotes, citations, images and related pages. These footnotes can be placed on any page or post and be fully customized as well.

2. Easy Footnotes
Easy footnotes is just that: an easy way to include footnotes on your WordPress site. Users can simply add a shortcode and the footnote and number will appear within the text and at the bottom of the page. Users can also click on the footnote label or icon to view the footnote within the copy without having to scroll and search for it in the text.
3. WP NoteUp
WP NoteUp is a unique WordPress plugin because it allows users to add footnotes while editing pages. Users can include notes while editing any post or page on their WordPress site. The plugin allows users to add images, text, hyperlinks and more as well as style the format of the footnotes.
4. Side Matter

Side Matter
Side Matter turns footnotes into sidenotes, magically aligning each note in the sidebar next to its corresponding reference in the text.
Side Matter is a WordPress footnotes plugin that actually creates sidenotes so users don't have to scroll to the bottom of the page for more information. Side Matter allows footnotes to hover next to the content that they clarify, instead of using hyperlinks. These sidetones can include text, images, video and other media and can be customized for various WordPress pages.
5. Credibility
Credibility aims to make your WordPress website more credible with easy access references. Users can add footnotes to pages and posts easily via a shortcode and decide on their placement. This plugin is an excellent tool for students or as an education tool for proper documentation of resources.
6. Inline Footnotes
Inline footnotes lets users easily add footnotes to content on pages and posts. The plugin lets you add a shortcode where a number appears and when clicked the number reveals the footnote information. Inline Footnotes is a helpful plugin because it allows the footnotes to be viewed in the text, as opposed to scrolling down the page.
7. Simple Footnotes
Simple footnotes is a user friendly plugin that allows users to easily add footnotes to their WordPress site. Create elegant but simple footnotes using a shortcode, and let the plugin take care of the rest. The plugin supports pagination, has helpful support and is a hassle free experience for all users.
Suggested Links