Expert Page Demo
Expert Directory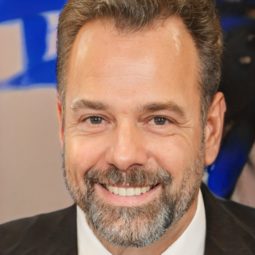 John Demo
Developer
This demo page shows how the fully filled Expert Page looks like. Click on the "View Details" button to see it. Lower you can find the guide about how to manage the Expert Page.
How to Create and Configure the Expert Page?
On the back-end, you can manage and create new experts.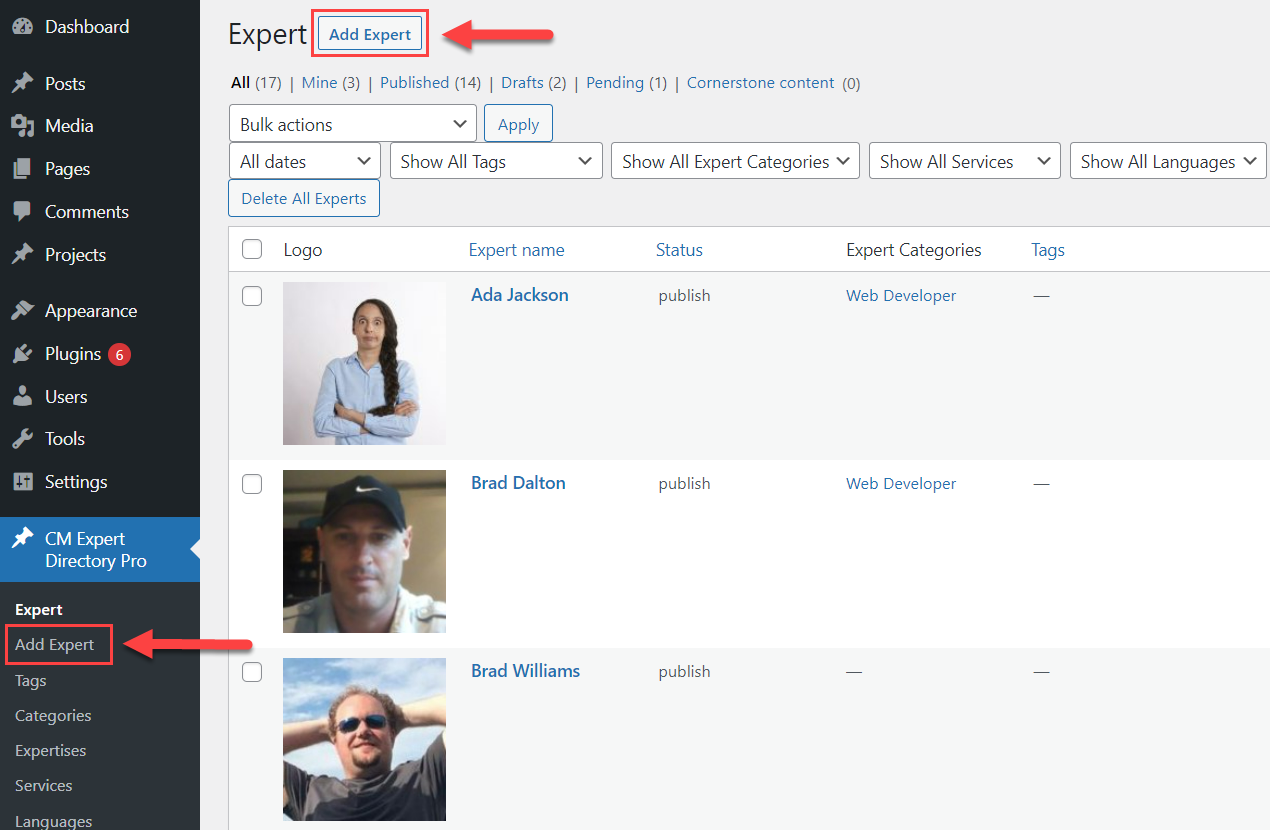 When you create or edit the expert, you need to fill the form with needed data. The fields which are not filled will just not be displayed on the front-end. You can see the example of the fully filled expert form on the screenshot below.


You can also control what information can be displayed on the front-end, and hide some fields even if they are filled. The plugin has lots of options for customizing the expert page: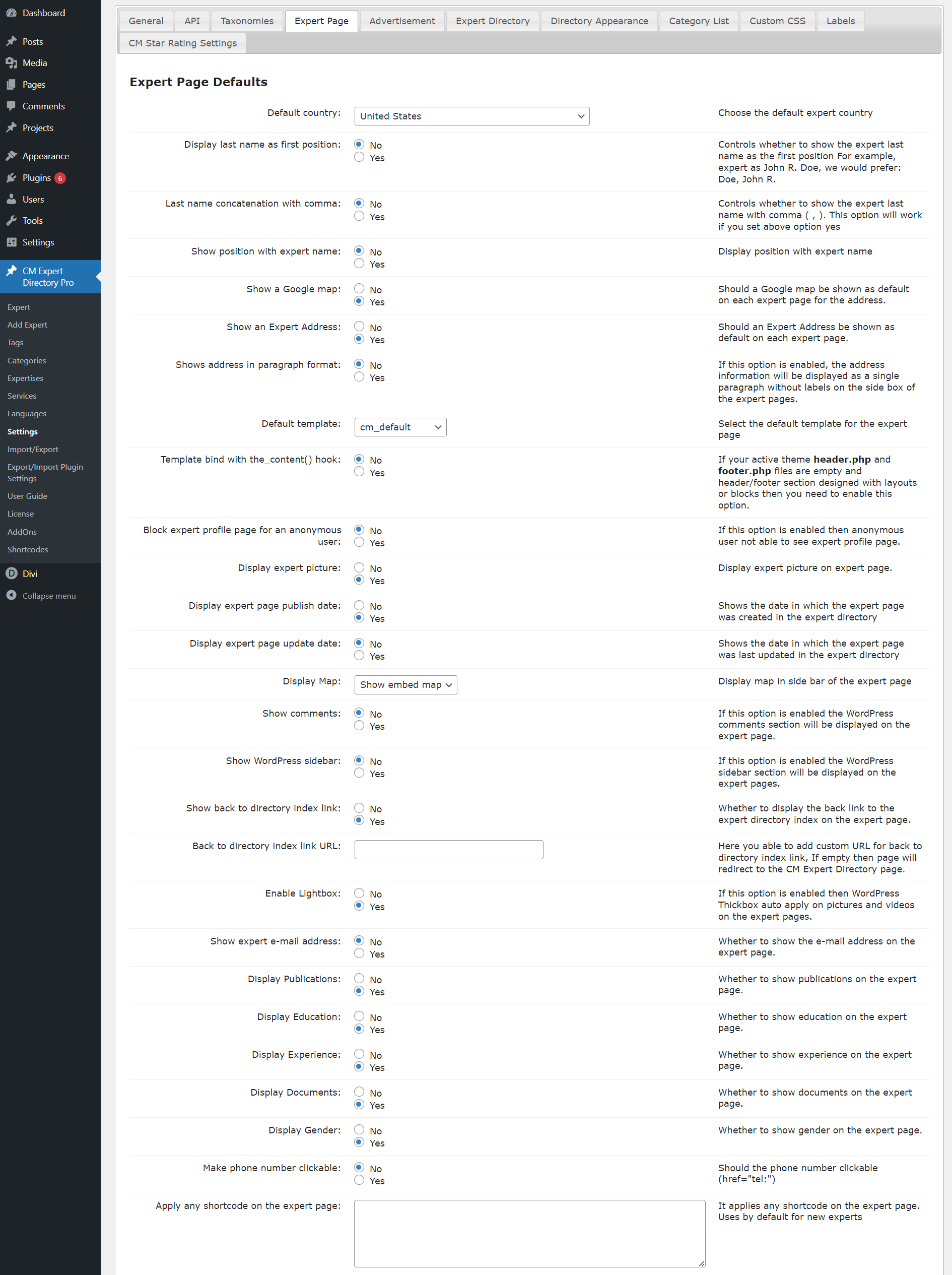 There are settings for displaying related experts:


Settings for customizing colors on expert pages: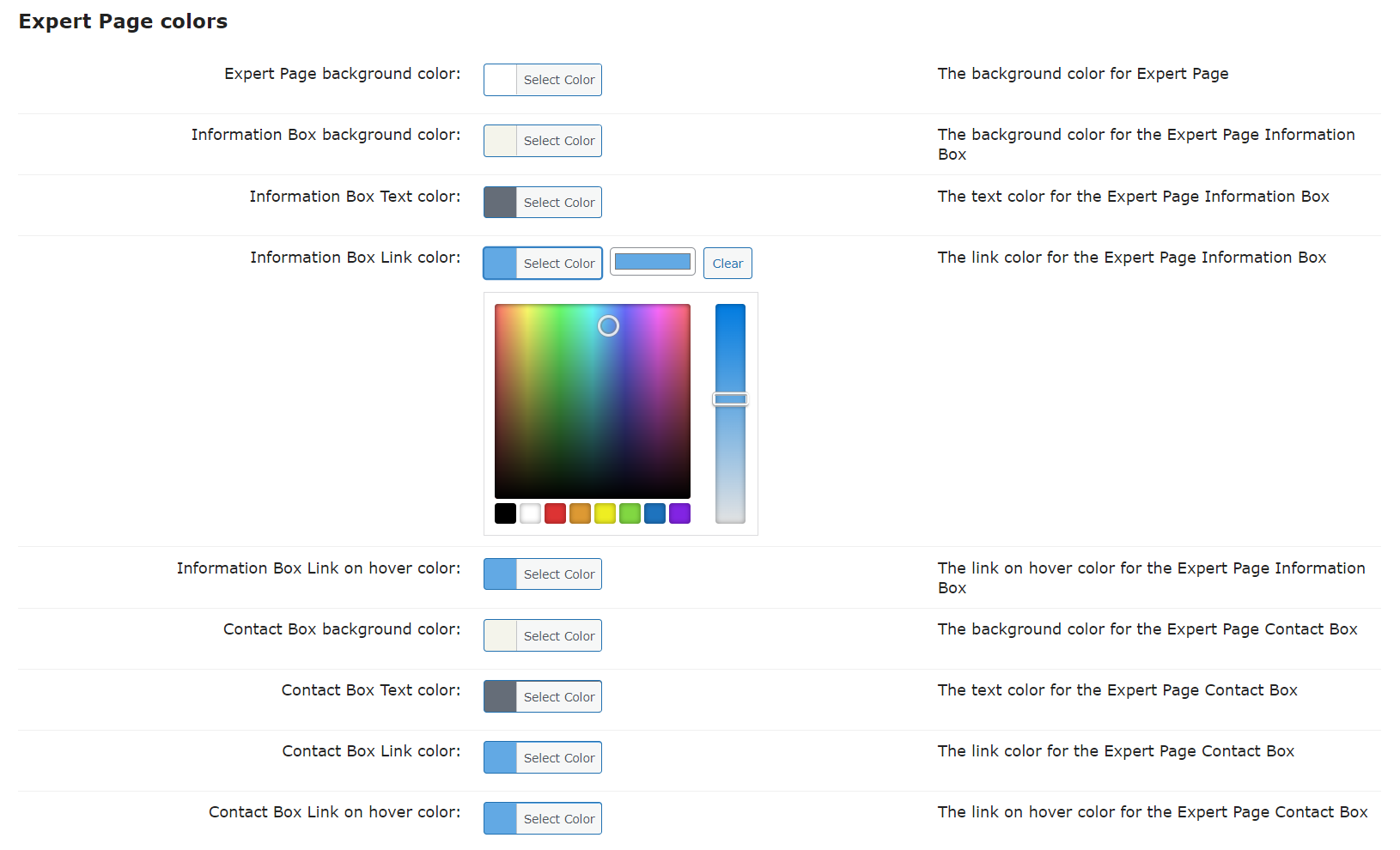 You can also create up to 4 custom fields for additional links and up to 4 custom fields for additional information: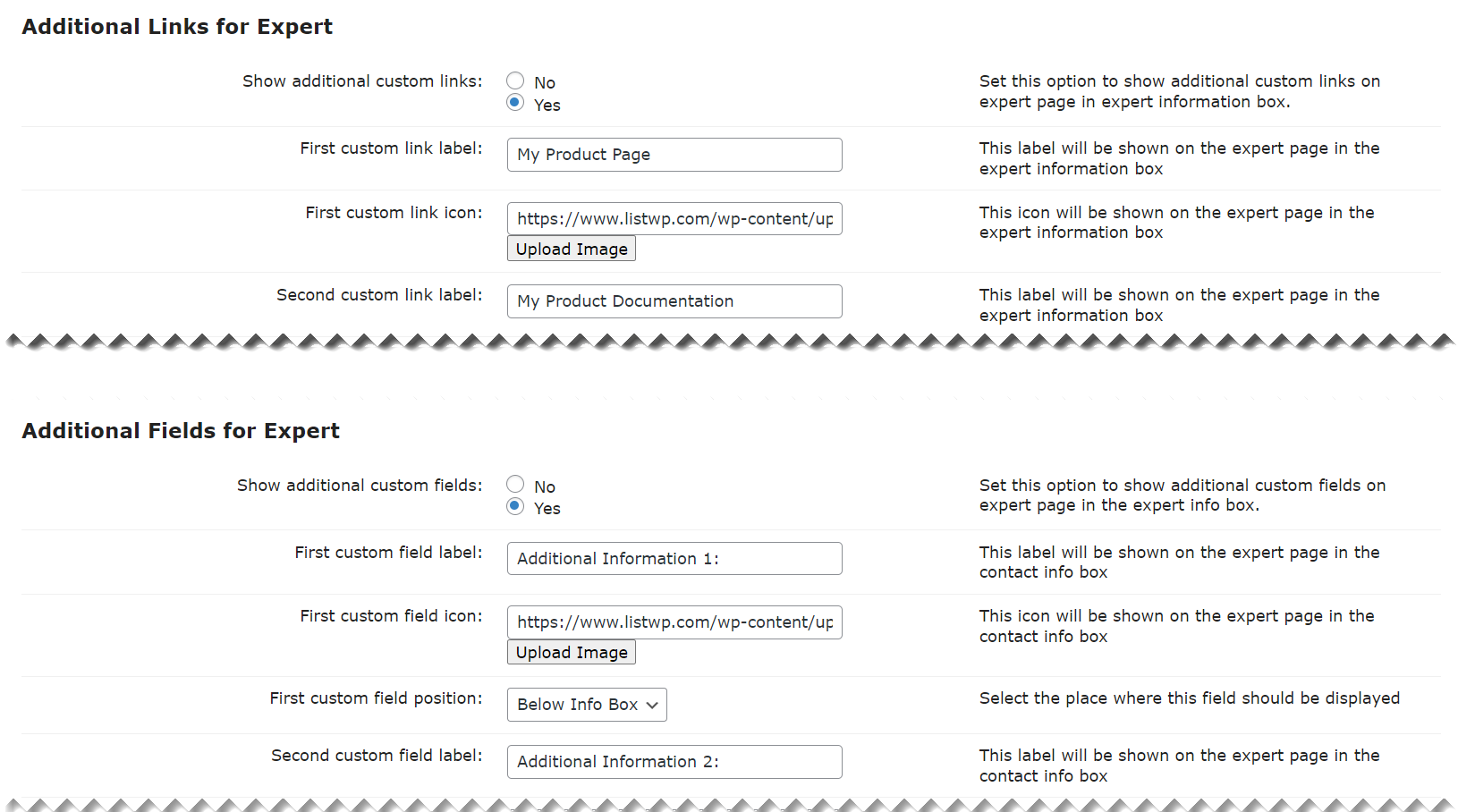 And in addition to categories and tags you can create up to 6 custom taxonomies: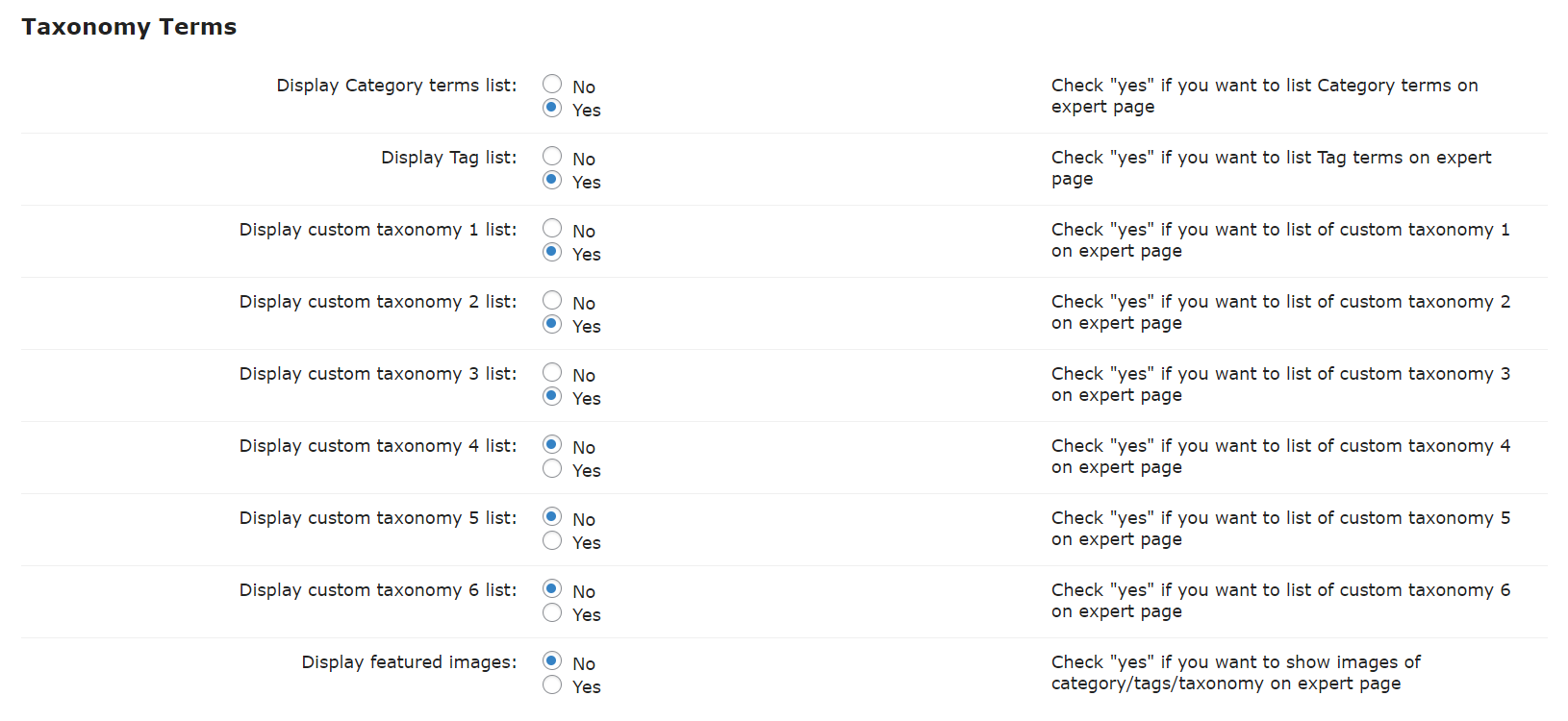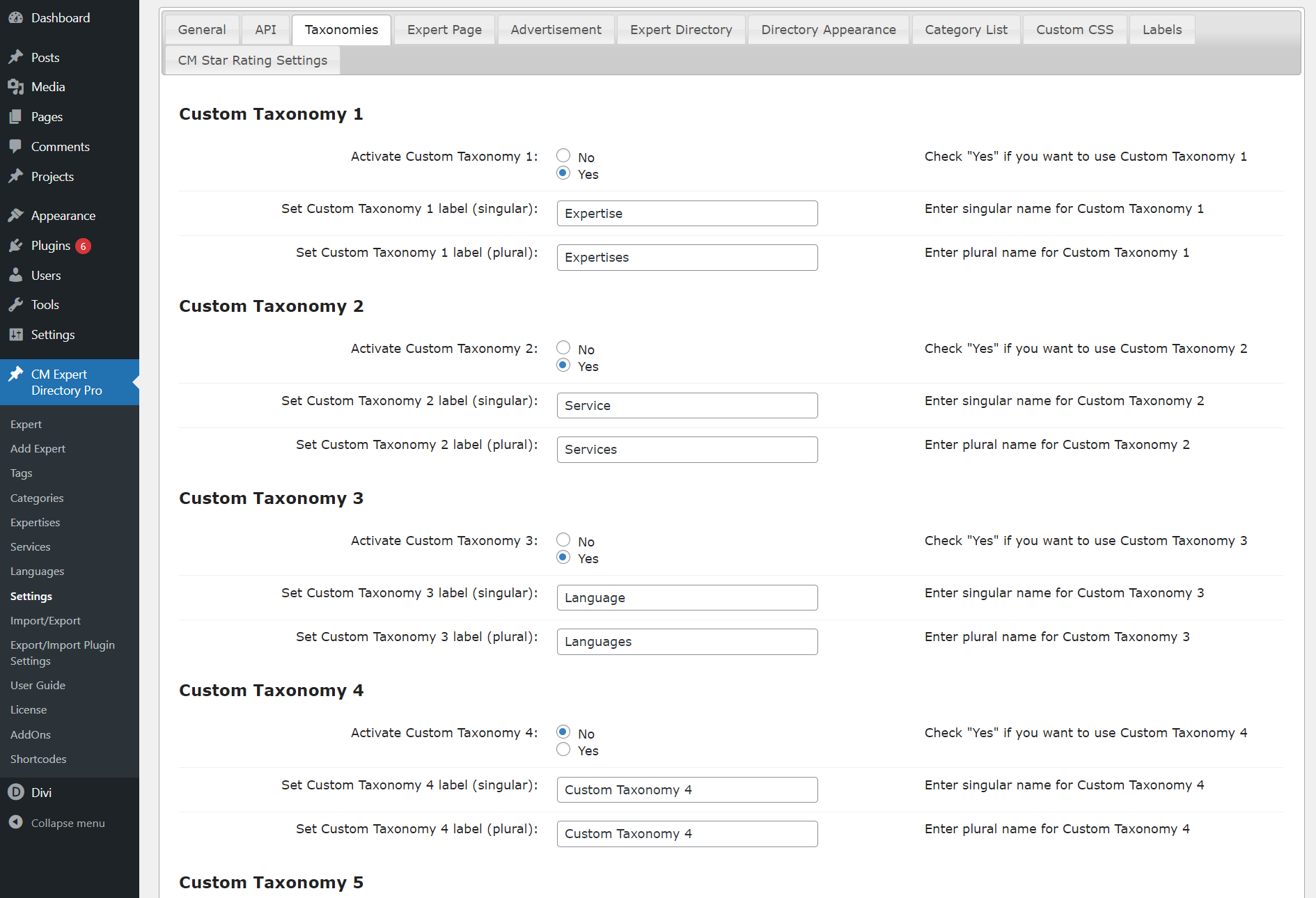 CreativeMinds Expert Directory Plugin for WordPress allows to build a niche professional directory with detailed expert profiles. The WordPress Members Directory plugin includes pages with complete contact details, description, content, images, documents and links. The directory is easy to search, filter and is fully customizable to fit your theme.
For more information go to the plugin product page
Try Other Expert Directory Demos
Available Expert Directory Community Demos