Directory Page - Ecommerce View Demo
Expert Directory
How to Create and Configure the Directory Page?
Automatically Created Directory Page
First of all, the plugin automatically creates the index page. This is a simple page which contains the shortcode [сmed_expert]
The link to this page can be found on above the plugin settings. The page is defined as the index page by specifying it in the option "Expert Index Page ID".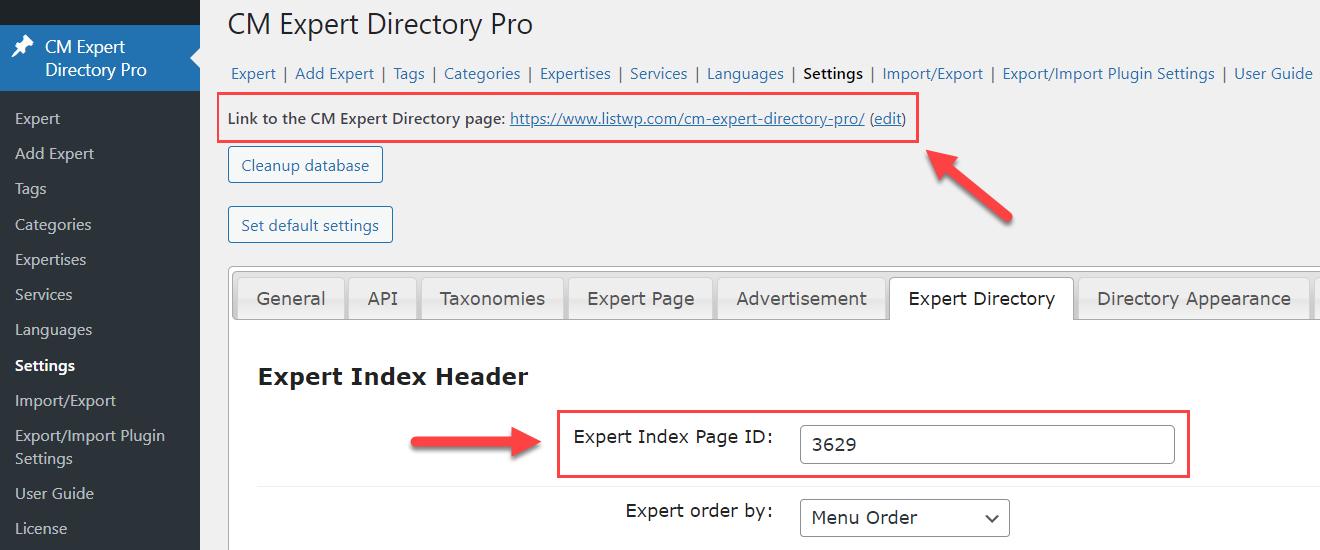 In the plugin settings, you can configure what should be displayed on the expert directory page - how many experts per page, search/sort/filter bars, pagination, etc.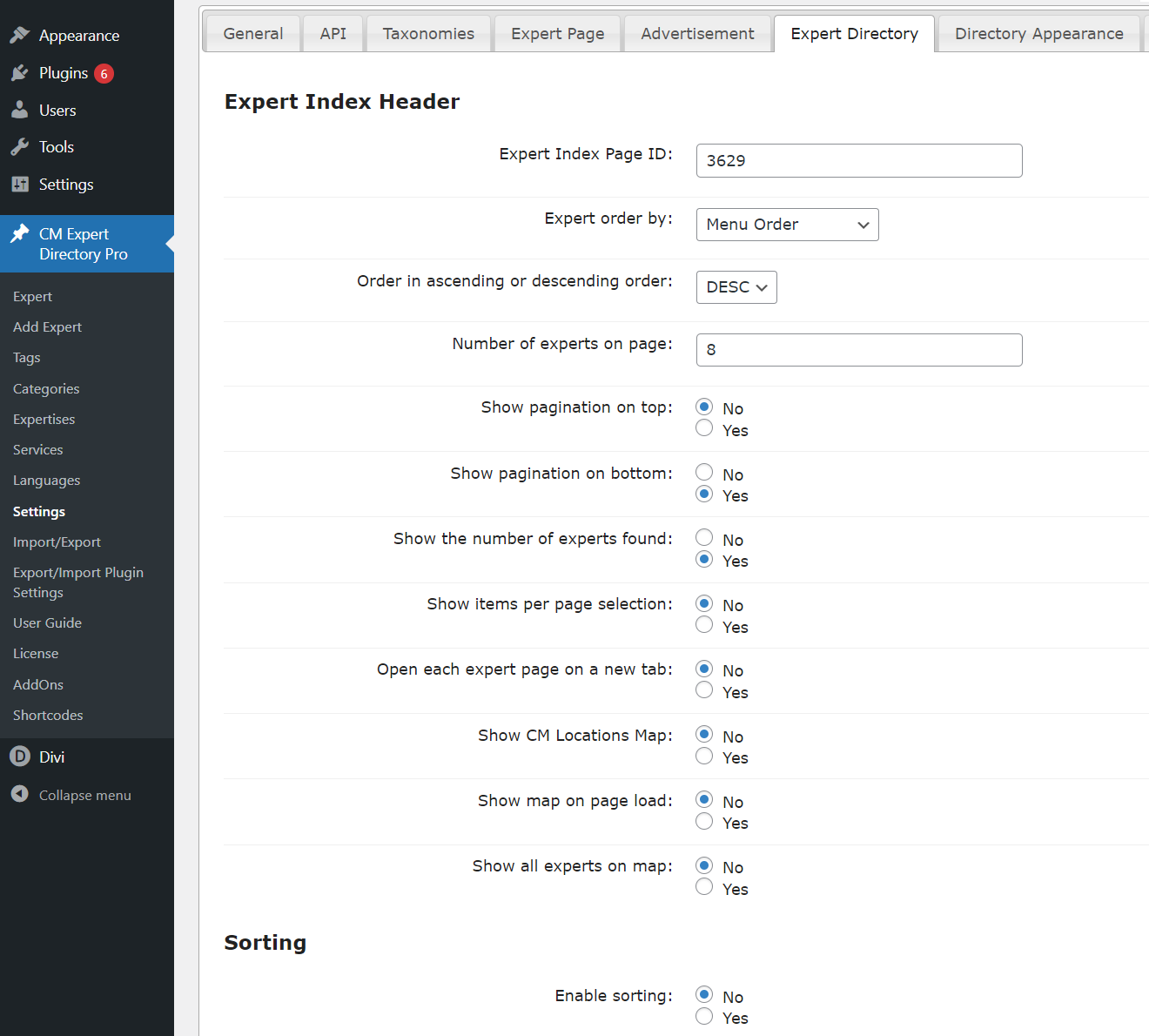 And there are also settings for the expert directory appearance configuration - choosing the view style and general settings for it. The Ecommerce View doesn't have its own settings.

Manually Created Directory Page
The expert directory can be placed on any other post/page, and some global plugin parameters can be overridden with the help of the shortcode.
To display expert directory on the current page, we used the shortcode with the following parameters:
[сmed_expert view="new-view" filter_expertise="1" filter_language="1" filter_tag="1" row_expert="4" page_expert="8"]
For displaying, we used Ecommerce View, enabled custom taxonomy filters for expertise and language, and enabled the tags filter. We also defined to display maximum 8 experts per page and 4 experts per row.
You can see the full list of the shortcode parameters on the screenshot below: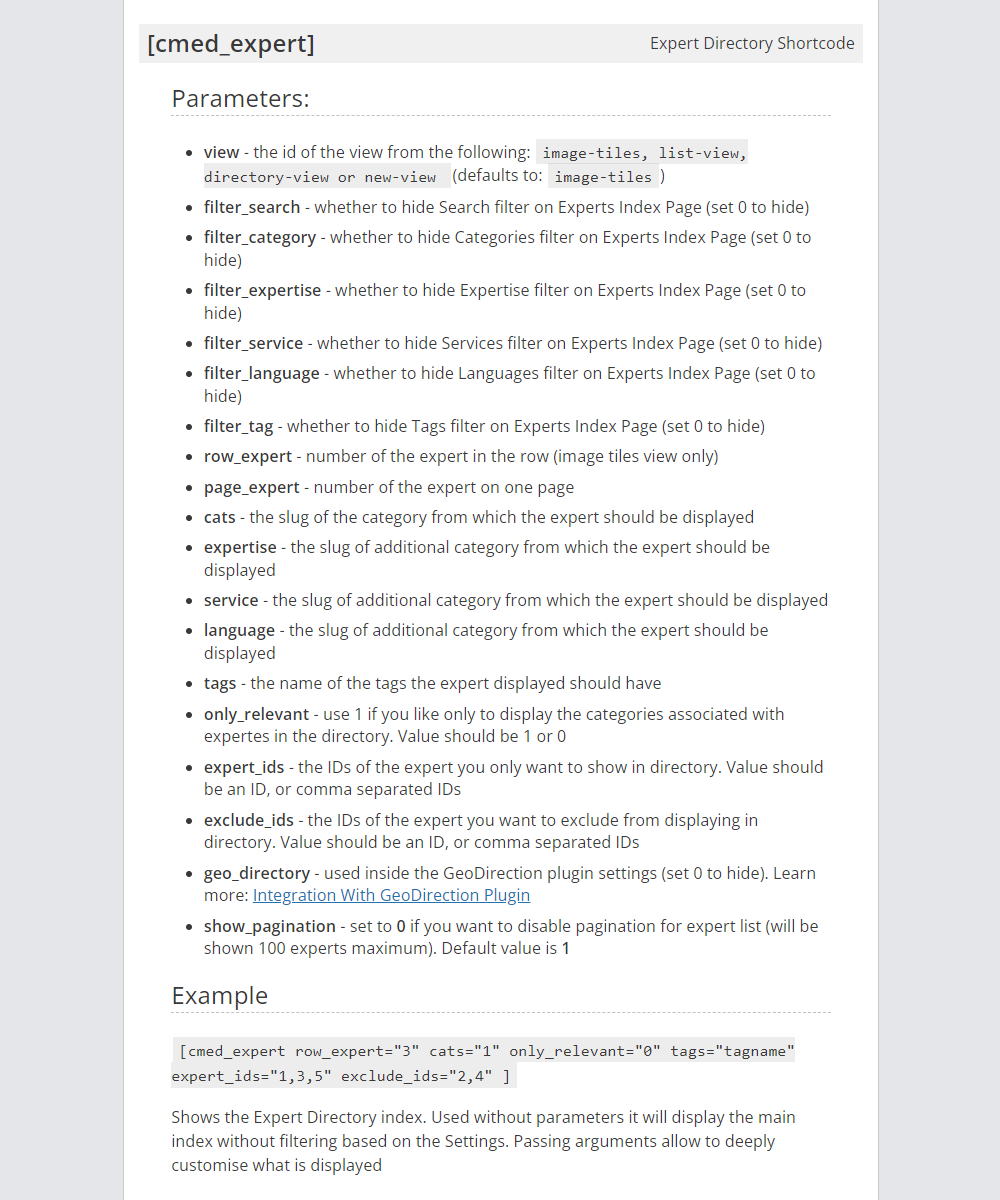 CreativeMinds Expert Directory Plugin for WordPress allows to build a niche professional directory with detailed expert profiles. The WordPress Members Directory plugin includes pages with complete contact details, description, content, images, documents and links. The directory is easy to search, filter and is fully customizable to fit your theme.
For more information go to the plugin product page
Try Other Expert Directory Demos
Available Expert Directory Community Demos